This Magickal blog contains my notes on the Great American Eclipse, and the Black Hole Sun. I follow astrology and eclipses. Maybe you do too? Remember this one (4 blood moons) and the talk the lady gave at the United Nations about Numerology?
I have always paid attention to signs, and dates that stuck out. I even remember being no more than 6 years old, talking with my sister about the year 2012. I must conclude, from years of personal evidence, certain dates and alignments are "written into" the * life script * of the collective.
They are calling the coming eclipse on August 21st, 2017, "The Great American Eclipse" and it has it's own wiki page. "Youtuber "TruthUnveiled777" has done intensely deep videos on this topic I suggest, and link below.
I was drawing with pen and paper, when I realized I had drawn an Eclipse. Eclipses have always been magickal to me, if we can have something as odd as an eclipse, unicorns may exist, magic can be real, and their is a Divine choreographer, in this great dance of life.
Aforementioned Drawing:
Here in "Don't Give Up" by Kate Bush and Peter Gabriel, we see a couple standing in each other's arms, as an Eclipse happens behind them throughout the video. The song is about Hope, in a time of great darkness and loss. The strength and light of love, ushers them through, as they fear no evil.
The second video that came to mind while finishing the drawing was, "Black Hole Sun" by Soundgarden. (RIP Chris Cornell)  This video always blew my mind, yet when I saw this video from a higher state of consciousness, I gained great gnosis. It seems quite obvious to me now, this video shows, a "Negative Rapture", where evil is cleansed from the earth through Solar Abduction, basically.
I received the gnosis (define) of the deeper Occult meaning of the Black Hole Sun through a visitation, or vision I had with Bob Marley. This story is recorded on my Blog "Occultist in the Corner", via wordpress.
Along with reading the Blog, I have given you visuals, to bring you further into the experience, with me. In order to understand esoteric concepts, we must put ourselves into the subjects 'shoes' so to speak, to act as if, the information is happening to us, instead of just being told to us (Gnosis). I am here to SHOW YOU.
Start Movie Vision Portion…. BLOG:
Thanks to Bob Marley I understand the Black Hole Sun…
I was asking for healing – and to ease myself before bed I listened for a song.. in my head, I heard, "No Woman No Cry" and I reached out then to Bob ~ to see if he had a message for me. After a bit I told him I felt I had 'dark things' attacking me… He acknowledged that he understood what I was expressing- he said he knew a thing or two about how to deal with that….
He smoked a BIG Cigar, creating a visual – I looked into his eyes as they changed to "Portals" holding within them the "Black Hole Sun" ~ an esoteric symbology. I saw dark 'things" leaving my Aura, going up to and through his eyes to this Black Hole Sun. I asked Bob- kinda on the side if part of him could comfort me while this healing took place, because it was freaky to watch!
Bob divided himself, and also became comforter- while the bigger part of him did the work. He asked why I was in fear- I said I didn't understand the meaning of the vision I was seeing- except it was meant to heal. He explained a Mystery I have been Pondering for a Long time now, What is the Black Hole Sun???
Simply it was explained; "The Face of the True Spiritual Sun" Kate Bush, "There has to be an Invisible Sun" Police… When souls are Bound for "Heaven" they leave the body, the Earth and travel through the Sun Portal to "Heaven" ~ "I see the Light" Blues Brothers. For those who are not Going "Heaven Home" they instead see an Eclipse over the Sun- A BLACK HOLE- a WOMB- A re-birthing Point… Showing a Negative Entity the Black Hole Sun, kinda sucks them in and Defuses their Energy. Bob Marley is an Awesome Teacher!
End Video Movie Vision Presentation.
Now that you are up to speed with my personal gnosis of the Black Hole Sun, we come back to the drawing of the eclipse I did, while all of the Aforementioned thoughts and visuals were swirling around in my consciousness… swirling into Puzzle pieces, and turning me into Wonder Woman, I am Alice and I ponder.
"No one can know the time of the Judgment", I have always felt was a true statement. Soul atonement happens to each individual as part of their spiritual process… what concerns us here is a Mass, collective soul atonement, an event.
THIEF IN THE NIGHT

~

LOVE COME QUICK!
I must hearken back to 2012 mythology and sensationalism. 2012 was a predicted time, for the evolution of humankind, soul evolution. Many people assumed something big would physically happen in front of our eyes as an entire human race. This was a type of pre-ejaculation syndrome of people who were in many ways, just waking up. 2012 was the first alarm clock many had ever heard. So there was a massive awakening, in the realm of the soul, in what we call the year 2012. In retrospect we will see a great shift occurred, yet it was not physical. I lived through a "Big Bang" type of shift in the ethereal plane in 2011. Afterwards, I felt as if I had helped Anchor the cosmic energies for the 2012 event. Other psychics and visionaries experiences in 2012, what I had experienced in 2011. I was taught through those experiences, that I work as an emissary of light and balance, in these shifting times.
Given that an Emissary of Light and Balance has these Associations with the Eclipse on August 21st 2017, makes me pay attention. That we have nicknamed it and given it a Wiki page, also makes me ponder.
Judgment: In the Tarot, this is at it's most esoteric, SOUL ATONEMENT. To atone, to accord, to play harmonious music with the universe… souls out of tune will be shown the door. Is where my ideas lead… I have been seeing many examples of soul atonement with clients and friends these past 6 months. Astrologically a lot of Past Life Karma clean up has been going on between people, contracts voided, agreements reached, all that sort of handshaking. "Good Game" – I won't see you in the next life. Sovereignty has been claimed by some, through this atonement process, and I am very proud of them.
In my visions, I have seen, those souls who cannot complete their karma on earth, will be ushered to the ghost realm, where the rest of their soul await integration with their oversoul. This means they will lose their physical life, yet still have a way to work toward immortality of the soul (retaining your identity vs "the second death"). I can tell you, I believe close to half the human population is currently stuck in the ghost realm of 4D. The mechanism that works with karma, that gets someone stuck in the ghost realm is the PAIN BODY. Read all about that in Buddhism. How the Pain Body and the Ego work to create a Hungry Ghost.
(For More about this see my blog: AWAKENING TO GHOSTS: THE LOWER ASTRAL AND THE ANCESTORS https://occultpriestess.wordpress.com/2014/01/10/awakening-to-ghosts-the-lower-astral-and-the-ancestors-part-1/ )
I think most of us have had a premonition that in our lifetimes, we would see a great loss of life in a mass of events, be they natural or man made. Eclipses always make me think of those premonitions. I think many of us also hold a promise within us, like  a bright white star of hope, a promise that miracles will also happen in our lifetime. This is what the End of an AGE, and the Beginning of a new one, looks like. I feel we are Closing the Book on the Old scary fairytale of the collective nightmare we call history, to the Dawning of something far greater than we can imagine from our current perspective.
ASTROLOGICAL CHART OF AUGUST 21 2017 from this PDF
http://www.skyscript.co.uk/pdf/Great%20American%20Eclipse.pdf
Timing, has never been my strong suit. Timing deals with numbers and math, where I tend to live in the other side of my mind, where time is an Illusion and Numbers are odd pieces of art, that express very little. So I am not Predicting anything here… I am Giving us a Feast of Food for thought, asking you to sit down at my heart table, and wonder with me about Omens, and mysteries that guide our lives.
This is Occult Priestess…..
Gayatri Mantra
Oh thou, who givest sustenance to the universe
From whom all things proceed
To whom all things return
Unveil to us the face of the true spiritual sun
Hidden by a disc of golden light
That we may know the truth
And do our whole duty
As we journey to thy sacred feet
Further Links:
DAHBOO777 Youtuber: 
Thanks for Paying Attention.
~ Astral News update by Kore: I am having a vision, of an alignment, of magi – on Earth, and mirrors in the Ethereal realm… high initiates are gathering above and below, for the energies of the Eclipse. I hear "Rank and File" .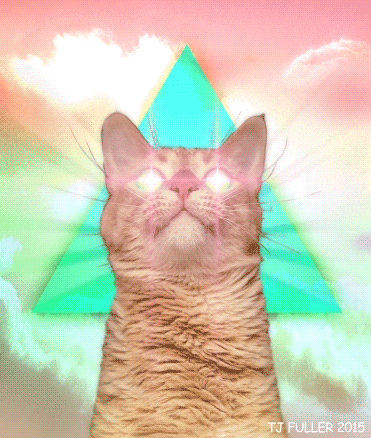 Just 4 Fun ~
An apocalypse (Ancient Greek: literally meaning "an uncovering") is a disclosure of knowledge or revelation.